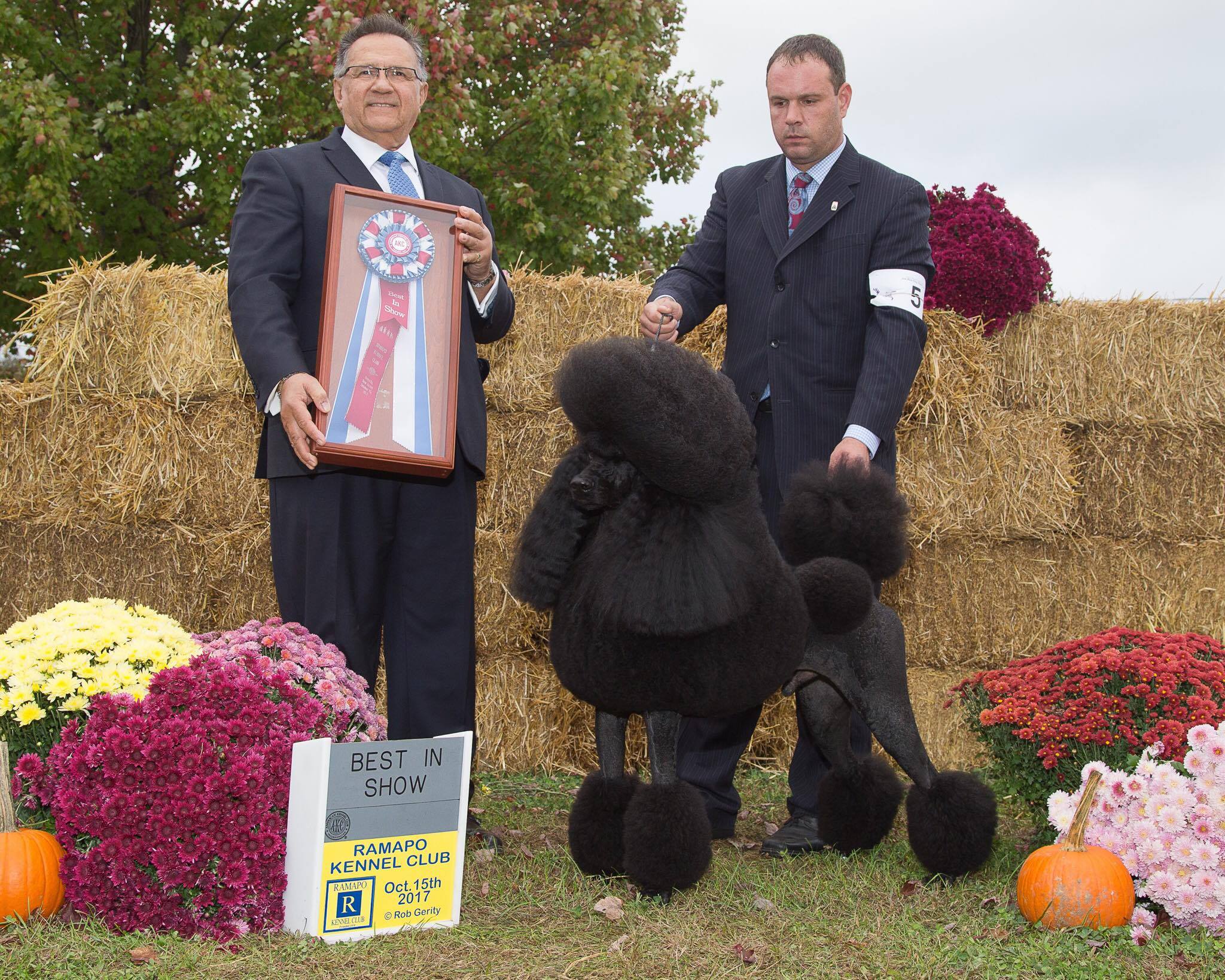 GCHG Autumn Hills Superhero
Brown standard poodles....that is the focus here at Autumn Hills, but we have black standards also. We are located near Menomonie, WI in the beautiful countryside. I raise and show black and brown Standard Poodles. I have been involved in poodles since 1996. I hope you enjoy looking through all the pictures of my poodles, and of all the poodles we have either raised here or have been sired by Logan or Sawyer.
While I have played in agility, and learned with obedience, I am mostly involved with showing in the breed ring these days. I love the beauty of the poodle, and since I am a groomer, I love the challenge and art of show grooming. We still go through obedience training with all the dogs after they are done showing.